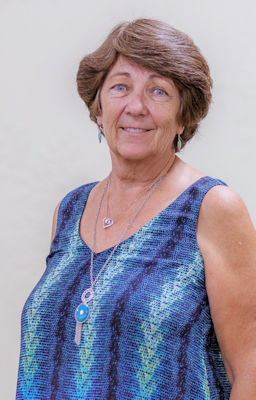 By Anita Krisik, November 18, 2020
If we had a $100 donation for RPCC for every time I've heard the phrase, 2020 has been a very challenging year, or something similar because of the coronavirus pandemic and quarantine guidelines, we wouldn't have needed the Fall Fundraiser this year.  For us at RPCC, sure we were uncertain sometimes how it would affect our ability to achieve our mission of serving women in crisis so they may see clearly the choice of life. What has impressed me through it all is our ability to adapt because of our dedication to meeting the needs of the women and families who depend on us.  We have embraced the changes that needed to be made in several areas, mostly with technology which was already available, and have improved in ways which will propel us in the future to be more relevant.  To name a few:
Our bank branch was closed for 3 months and we learned to make deposits using the app and the ATM.  Now that the branch is open again, it's a great option to deposit just a few checks electronically using the app.
In order to social distance, we now use the intercom feature on our office phone system.  It was already there, but we were just as happy to walk down the hall to give a simple message. Now we are more productive using the phone.
The biggest transition was to teach classes to the mothers using their phones instead of in person.  Our staff had become aware of the technology available to us in January where we send a video and worksheets to a mother on her cell phone.  We had set the goal of transitioning to the phone model by Dec 2020.  I really thought the volunteers would need months of training to be able to handle the technology, as well as, I was uncertain the mothers would see the value of watching the video on their own and calling in to discuss their worksheet answers.  I was pleasantly surprised when the stay-at-home order had begun and both the mothers and the volunteers were very motivated to use this model.  And with this capability we now can facilitate twice as many classes.
We have met each challenge with our characteristic desire to do what it takes to meet the needs of women in our community to save them and their unborn babies from the trauma of abortion, and benefit them in the long run.
We started off 2020 with new intentional efforts for client advertising.  Perhaps you saw our billboards, but you wouldn't have seen our advertising on SnapChat, Instagram and Facebook, as these can be targeted for our specific audience.  Our advertising efforts were successful and we have seen many desperate women with difficult situations.  There were sadly some who chose to terminate their pregnancies, but happily there were more who chose to go forward with their pregnancies as a result of our intervention.  That is our desire.