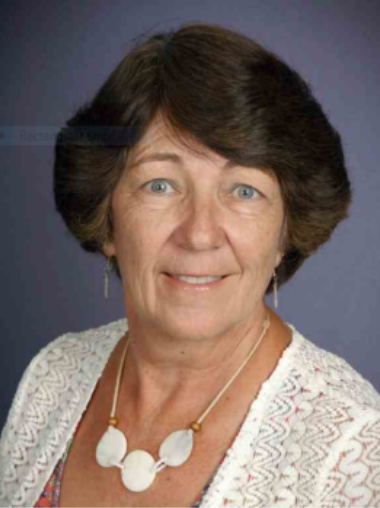 by Anita Krisik 10/13/17
October is our anniversary month and RPCC has been serving women in Ramona, Julian and the back country now for 28 years.  I've had the pleasure of serving in this ministry since that first year, in one capacity or another.  I've been the Executive Director for 26 years and in 1996 I oversaw our conversion to become a state licensed medical clinic providing pregnancy testing and counseling utilizing medical personnel for the pregnant mothers. 
This last year has been a challenging year and I am so proud of how dedicated, flexible and compassionate our board, staff and volunteers have been.  Let me help you understand the situation with our medical and ultrasound services.  As you may know, our ultrasound machine was taken out of service since it was nearly 10 years old and showing its age.  A local prolife pregnancy center with a mobile ultrasound unit was hired to come several times a month to provide for the needs of our new pregnant mothers.  Thankfully, the ultrasound mobile was a great safety net and provided everything our ladies needed. We are now blessed to have our new Medical Director and new Nurse Manager in place.
During this time our volunteers have honed their skills in advocating for life with the women at-risk for abortion.  They have done an outstanding job of connecting with the women, assessing their needs and supporting them through their pregnancies. They are an army of caring hearts making a difference with real care.
In the last 12 months we have seen 137 new women come in for pregnancy tests and we were available to sit down and listen to each one of their complicated stories.  Even when their tests come out negative there is amazing help that we offer.
Over  the  last  28  years  since  we  opened, we  have  helped over 4000 individual women with pregnancy tests. While a good portion come out negative, we have connected with many through the pregnancy, supporting them with additional services and we have had the births reported to us of 2232 babies.  That's 2232 moms, 2232 dads, 2232 sets of grandparents that now have the joy of what that little one is bringing about in their lives.
We are here to help, and we do so in love. That's why non-profit pregnancy help centers like ours out-number for-profit abortions clinics more than 3 to 1 throughout the U.S. We're here to help every woman we meet to make the healthiest choice for everyone involved in her unexpected pregnancy.
Regardless of what she chooses, we are here to love both her and her baby. Those who come in our door need hope-they can become a family. We have this hope.  Those who come in our door need practical solutions and the assistance to carry through on a life decision. We provide this, too.  Those who come in our door need a hand to hold onto during a turbulent storm in their lives.
I've been in this position long enough that I have seen adult children coming to us for help that were born to mothers we served years ago.  This is utterly fantastic! They profited from our help and became families back then and now we can support that child with our help to make the choice of life for their new family too.
While it can certainly be said that those who need us played a major role in creating the upheaval, at this moment in their lives we want to help lead them through the chaos and turbulence, toward a place of healthy decisions and perhaps, a new faith they've never known before.
We look toward 2018, we look ahead to providing more hope—together with our supporters. RPCC provides this REAL care on a shoestring budget at no cost to the woman. Funded by our community, we want to make a real difference in the lives we serve day in and day out