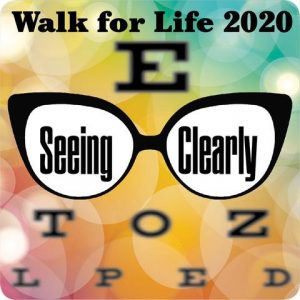 Your Support Will Make A Difference! . . .
Young women today have lived their whole lives in a culture where abortion on demand for any reason throughout pregnancy is legal. For many women their first response to discovering that they are pregnant is abortion. It's a reaction ingrained from hearing repeated media bias. At Ramona Pregnancy Care Clinic each woman is provided crisis counseling, education and an ultrasound to inspire her to begin to care for her unborn child. Then she is assisted with other valuable support services such as classes, referrals, food, clothing and equipment-all free of charge to her.
What It's All About?. . .
Nearly a dozen new pregnant women enter our program monthly, as well as, we continue to provide classes, groups and other support for women already in the program. In 2019 RPCC provided 1600 visits for services that link pregnant women from our community to prenatal care and support their families with education, supplies and friendship. While all RPCC services are free to the clients, it costs $372 per day to keep the doors open. We urgently need your help to continue serving so many women and families.
They Need You To Walk for Life!
Earn a T-shirt. . .
There are two great ways to receive a T-shirt: Collect pledges for at least $150.00 or donate your own gift of $25.00 or more. To be eligible for a free T-shirt, you must turn in your sponsor sheet and collected pledges by the day of the Walk For Life.
Earn Other Free Stuff. . .
Walk For Life caps for 2020 will be awarded to walkers with $500 in pledges.
Those with $1000 in pledges will receive a 2021 Walk For Life zippered sweatshirt when they come out next year.
Win Great Prizes . . .
Prizes will be awarded to the three walkers collecting the highest amount of donations. Prizes will be awarded for 1st Place, 2nd Place, and 3rd Place.  In order to qualify for prizes, your sponsor sheet and collected money must be turned into Ramona Pregnancy Care Clinic on or before Saturday, April 18th.