2021 Walk For Life
Urgent Announcement
location has been changed to
Calvary Chapel Ramona
next to Albertson's  
114 14th St, Ramona
Walk is at 9:00 am (check-in begins at 8:00 am)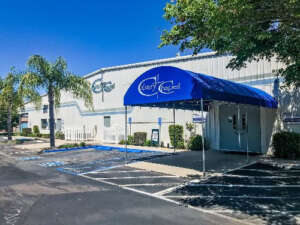 At the RPCC, we make it our mission to defend the unborn in practical, educational and medical ways.  Our goal is to open the mind of an abortion-minded, undecided or scared expectant mother through counseling, services and sharing information to help her conclude that choosing life for her child is realistic. The wonder when she sees the ultrasound images allow us to witness gasps and tears when a woman or teen experiencing a crisis pregnancy sees her baby's developing body and heartbeat for the first time.  This is nothing short of God's grace.
Some in our culture today view an unborn child as a "possible life" leaving open the option of abortion.  But each and every one of these babies is a life worth defending. They are babies with GREAT possibilities, not "possible babies."  They are our next computer programmers, doctors, scientists, inventers, pastors, nurses, teachers, political leaders, and welders.  They are our future!
Let's defend them together so that they grow to their full potential as God intended.  Join us on the front lines for the unborn, for LIFE.  Participating in our annual Walk For Life is an easy way to show your support.  Please walk with us on Saturday, April 10, 2021, at Calvary Chapel Ramona next to Albertson's – 114 14th St, Ramona.  Registration will begin at 8:00 am and we begin the walk at 9:00 am.