Board of Directors
Beverly Hubbard – Chair
Mary Deal – Treasurer
Anita Krisik – Board Member
Casey Ames – Board Member
Saul Villagomez – Board Member
Medical Personnel
Cheryl Wright, M.D. – Medical Director
Leslie Loring R.N., – Nursing Services Manager
Jacqueline Wooley, R.N. – Nurse
Susan Freemire, R.N. – Nurse
Sarah O'Neal – RDMS – Ultrasound Manager
Jillian Jones – RDMS – Ultra-sonographer

Staff
Anita Krisik – Executive Director
Becky Strahm – Office Manager
Leslie Loring, R.N.-Nursing Manager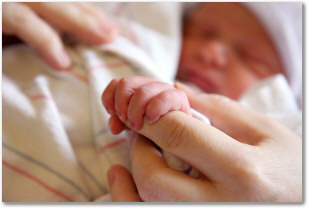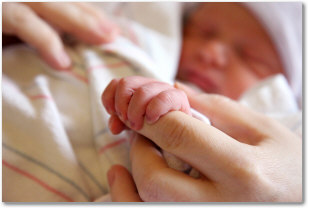 Our History
RPCC opened its doors in October 1989 as a result of prayer by Richard Raher and Leslie Garrison. Free pregnancy tests, options education, nutrition education, childbirth classes, parenting classes, maternity and baby clothes, as well as baby equipment were offered from that first office of 400 sq feet.
In 1994 the office was moved to its present location that was zoned for medical services. A year later, remodeling was completed and everything was in place to add medical services, so a clinic application was filed and granted in Feb. 1996.
Pregnant women were offered a pregnancy verification medical appointment, which included prenatal vitamins, education about nutrition and warning signs during pregnancy, and a physical exam that included listening for the baby's heartbeat with a Doppler.
At the beginning of 2003 a fundraising campaign was held and raised funds to purchase an ultrasound machine, hire and train personnel to operate the ultrasound. At the end of September 2003, all the training was completed and the first client "at-risk for abortion" was given a limited ob ultrasound in our office. In 2004, 67 ultrasounds were given to women at risk for abortion.
RPCC provided services to mothers and fathers for over 1663 visits in 2016. Services include medical support, as well as emotional and spiritual.
Mission Statement
RPCC is a Christian ministry that exists to make the choice of life possible for those in our community when challenged with a pregnancy by educating, encouraging and equipping them so that they may make good choices for themselves and their families.
Any pregnancy that is unplanned, unexpected, and or unwanted may be considered a crisis pregnancy. Those experiencing a crisis pregnancy have four alternatives to consider: abortion, adoption, foster care, or parenting. RPCC desires to help the pregnant woman who is in a state of crisis to understand and work through these alternatives. By doing this, RPCC intends to enable her to make an informed decision concerning the outcome of her pregnancy. RPCC also seeks to provide counsel for any other person that is in crisis because of this pregnancy.
For those who decide to carry the baby to term, the center provides education, limited medical services, emotional support, referrals to other agencies and material aid to meet the mental, physical, medical, emotional and spiritual needs.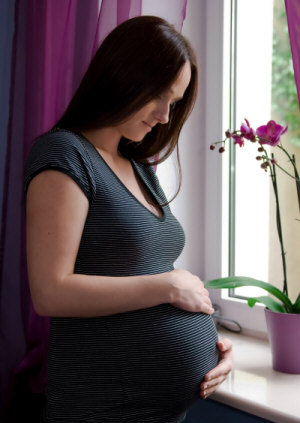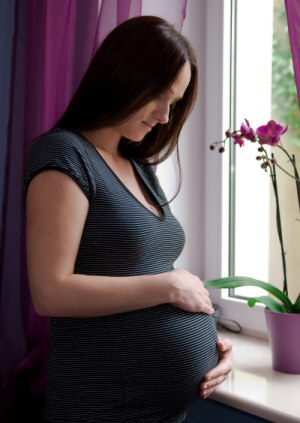 Guiding Principles
RPCC openly acknowledges to the client and the community that it places value upon all human life, from conception onward. Abortion ends human life prematurely and unnaturally. Therefore, abortion is an unacceptable alternative.
Each woman is responsible for her own decision, and RPCC is responsible for providing her with accurate information about the alternative ways of coping with a crisis pregnancy.
RPCC never advises, provides, or refers for abortion or abortifacients, such as some forms of contraceptives.
RPCC believes that abstinence is the most effective and God-honoring form of birth control. The Center offers education on abstinence to unmarried women.
RPCC's assistance is completely confidential and provided free of charge.
Compassionate support is provided for the woman who needs healing from a previous abortion.
RPCC recognizes the value of adoption as an alternative to abortion, but is not biased toward adoption when compared to the other life-saving alternatives. RPCC is not an adoption agency, but relates to adoption agencies in the same manner as to other helpful referral sources. RPCC neither initiates, nor facilitates independent adoptions.
In presenting the love of Christ through its ministry, RPCC never discriminates because of race, creed, color, religion, national origin, age, or marital status.
Statement of Faith
We at RPCC firmly believe the great doctrines of historic Christianity as they are revealed in the Bible.
We believe the whole Bible to be the inspired, inerrant Word of God, (authoritative for daily life) without error in the original writings.
We believe there is one God, infinite, eternal, and immutable. He is the creator, Sustainer, and Governor of all things. He exists in three persons- Father, Son, and Holy Spirit.
We believe in the Lord Jesus Christ, the eternal Son of God who became man, without ceasing to be God; His Virgin Birth; His Sinless Life; His Substitutionary Death for our sins; His Bodily Resurrection, Ascension, and Second Coming.
We believe that all men are sinners by nature and by practice, being alienated from God; man is unable to remedy his lost condition in and of himself.
We believe that salvation is the gift of God brought to man by grace and received by personal trust in Jesus Christ as Lord and Savior. Those who have so trusted Christ are indwelt by the Holy Spirit and enabled to live a Godly life through submission to Him.
We believe that the Holy Spirit is a person. He is God and possesses all the divine attributes. He indwells all Believers, imparts gifts as He will, and fills them in response to confession of sin and yieldedness.
We believe unconfessed sin and an unrepentant heart bring interruption in fellowship with God, bringing the loving discipline of the Heavenly Father.
We believe in the Church of Jesus Christ as the Body of True Believers Universal, called out by the Holy Spirit, espoused to be the Bride of Christ.
We believe in the bodily resurrection of both the saved and the lost–the saved into eternal life and the lost unto eternal judgment.