We are excited to debut our "Love Life" tank and t-shirt campaign for summer.  These adorable tops will keep you cool while serving as a conversation starter.  When someone comments on the "Love Life" design on your shirt, you can tell them about the life-affirming services available at RPCC.
There are racer back and standard tanks, as well as v-neck shirts in tropical blue or light orange.
Don't miss this great opportunity to get yours today and show that you truly "Love Life!"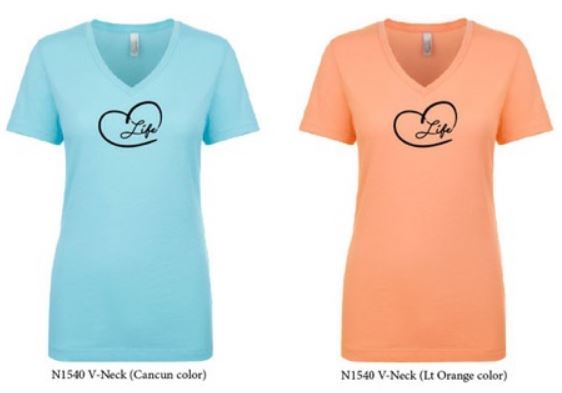 ---
The Difference is Life-Ultrasound Fundraiser


For 2018 we have an aggressive plan to meet the significant need for our services to women, babies and families in our community, and we would love your support. We had to take our last ultrasound machine out of service a year ago, because it was 9 years old and showing its age.  We need your help now to raise $30,000 to allow us to purchase a new ultrasound system for our office.
It happens all the time, a young couple will come in and think that she's pregnant. We'll confirm it with a pregnancy test, and there's kind of a wall that you see. They're really afraid and want the problem to just go away. But, when they see an ultrasound, it softens their hearts; it just changes everything. Suddenly, it's a whole different deal, and they think 'We can do this.' The ultrasound reveals the humanity of the baby in a very special way.
Annually, there are approximately one million abortions in the United States. Medication-induced abortions are on the rise and now account for 35% of this number. This type of abortion is hidden from families and the public and potentially does even more harm to women who suffer their abortions at home, in isolation. The need to reach women and families before they choose abortion of any kind is very critical. Ramona Pregnancy Care Clinic's pro-life medical care focuses on this prevention.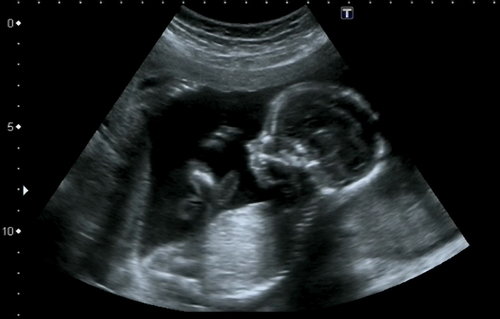 At RPCC, we strive every day to be an advocate for the unborn by empowering women and men to be courageous and save their unborn children. Ultrasound is a powerful tool aid in our endeavors as we seek to reach the hearts of vulnerable young women and men. We are very grateful to all who have supported our ministry over our 28 years of service to our community. We are winning the battle! But we can't do it alone. We need your support. Today we are asking you to take a step of action.  We ask that you continue to support our mission to save the unborn and provide support for real choice to women in crisis.
Seeing is believing with an ultrasound.
We know this giving will make a difference in many lives that come through our doors.
---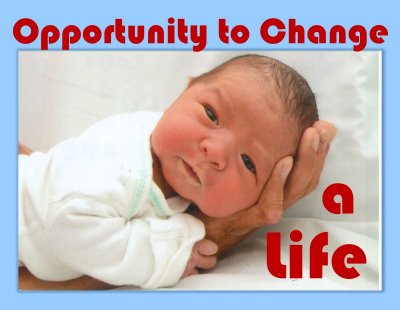 You have an opportunity to change the life of one of our newborn babies simply with a donation of a package or case of diapers.
How it Works
Diapers donated to RPCC are used as incentives for the mothers to attend  prenatal and parenting classes and support groups at RPCC's system of loving, learning, and earning.  
All these visits provide the mothers and families with meaningful and productive instruction with the goal of true life change for life-long positive impact for the families and children. 
When you donate a package of diapers, you can have an extra impact by attaching a blessing, word or encouragement or Bible verse to your diapers.  

Diaper Sizes 2, 3, & 4 are most needed
---
 Together we can make a difference!