RPCC 2018 Benefit Banquet
Once a man was walking along a beach.  The sun was shining and it was a beautiful day.  Off in the distance he could see a person going back and forth between the surf's edge and the beach.  Back and forth this person went.  As the man approached, he could see that there were hundreds of starfish stranded on the sand as the result of the natural action of the tide.
The man was struck by the apparent futility of the task.  There were far too many starfish.  Many of them were sure to perish.  As he approached, the person continued the task of picking up starfish one by one and throwing them into the surf.  As he came up to the person, he said, "You must be crazy.  There are thousands of miles of beach covered with starfish.  You can't possibly make a difference."  The person looked at the man.  He then stooped down and picked up one more starfish and threw it back into the ocean.  He turned back to the man and said,
"It sure made a difference to that one."
Featured Speaker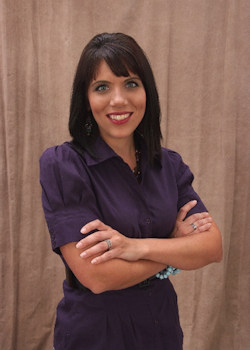 Melissa Ohden
Melissa is the survivor of a failed saline infusion abortion in 1977.  Despite the initial concerns regarding Melissa's future after surviving the attempt to end her life, it has significantly shaped Melissa's ministry.
For we are His workmanship, created in Christ Jesus for good works, which God prepared beforehand, that we should walk in them.
Ephesians 2:10 ESV
RPCC 
Invites you to a

Special Benefit Banquet
Friday, October 19, 2018
Mountain View Community Church
1191 Meadowlark Way, Ramona, CA 92065
Seating begins at 6:30 p.m.
Program and Dinner 7:00—9:00 p.m.
RSVP before September 28th
---
 Together we can make a difference!